The educational experiences offered by IDE are strengthened and enriched by the program's close links to several departments that support specialized research and teaching.
Economic Growth Center
The IDE Program is an integral part of the research activities of the Economic Growth Center (EGC). IDE students are encouraged to participate in the weekly seminars held in the Center and there are numerous opportunities for free exchange of ideas between the IDE participants and the faculty of the EGC. IDE students are also encouraged to organize their own guest speaker series.
The Economic Growth Center's primary mission is to advance understanding, through both theoretical and empirical research, of the processes of economic development within the developing countries and the relationships between these countries and the economically advanced nations. The results of Center research are designed to be relevant to the policy formulation and decision making of national governments, international organizations, and others. The current research focus includes projects on economic development processes, international economic interdependence, gender differences in health and human resources, agricultural research and extension, technology choice and transfer, immigration and domestic labor supply, agriculture and rural development, savings and capital flows, and taxation.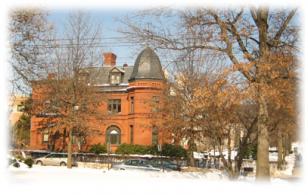 The research interests of the faculty of the Center have a fairly wide geographic coverage of all of the major developing regions of the contemporary world. The research staff consists of members of the Department of Economics, as well as visiting scholars, mainly from abroad, who normally come to Yale for a one-year period. The Center acts as host to and sponsor for many speakers and seminars. The Economic Growth Center Collection, housed in a special facility at the Social Science Library, is a unique collection focused on the statistical, economic, and planning documents of developing countries, including government documents.
Cowles Foundation for Research in Economics
The Cowles Foundation for Research in Economics at Yale University fosters the development of theoretical, mathematical, and statistical tools and their application in economics and related social sciences. Most of the professional research staff are members in the Department of Economics. The Foundation sponsors a seminar series and maintains a library of materials related to its special areas of research activity.
Institution for Social and Policy Studies
The Institution for Social and Policy Studies was established to encourage innovative and collaborative research and education on social problems. Organized around the social sciences, ISPS also enlists other disciplines essential to policy studies including law, medicine, public health, engineering, and environmental studies. Several faculty members from the Department of Economics are affiliated with ISPS.
International and Area Studies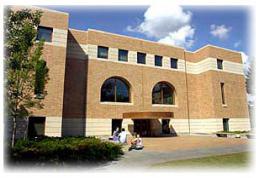 The Yale Center for International and Area Studies (YCIAS) coordinates and supports teaching and research on international affairs and area studies, offering MA degrees in African Studies, East Asian Studies, International Relations, and Russian and East European Studies.  YICAS has area study councils, special initiatives on world regions and holds regular events, including lectures, workshop forums and round tables concerning specific regions of the world, America's role in the world, and other global issues.  YCIAS has 180 associated faculty from a range of disciplines, social sciences, humanities, and the professional schools.  In addition, YCIAS has a number of international grant opportunities to promote intellectual research and exchanges for Yale graduate students, such as the Fox International Fellowship and the Richard U. Light Fellowship Programs.  Encompassed in YCIAS are its various councils (African Studies, East Asian Studies, European Studies, International Affairs, Latin American & Iberian Studies, Canadian Studies, Middle East Studies, South Asian Studies, Southeast Asia Studies) which are open to student involvement via conferences, film series, symposia, community outreach and, of course, courses.  YCIAS also supports the Yale World Fellows Program which brings to the Betts House a cohort of prominent scholars from around the world for a year of research and policy dialogues, as well as discussions with the entire Yale community.  Their backgrounds, like those of students in IDE, are quite diverse and vary from year to year. Other programs include Agrarian Studies, Genocide Studies, and PIER (Programs in International Educational Resources). For more information, visit YCIAS's web site.