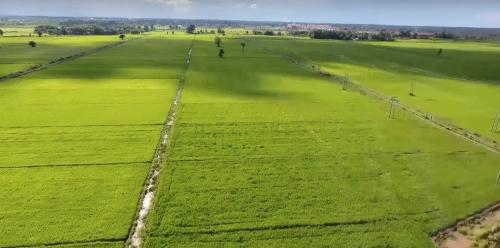 Hiroaki Imai (IDE '18) is writing his term paper in Advanced Development Economics on an irrigation project in Myanmar. Hiroaki is trying to investigate to what extend increased irrigation has a direct effect in productivity or if increased irrigation changes skill sorting along the water supply routes. He also investigates the effect of irrigation on crop choices. 
Hiroaki used to be responsible for the "Agriculture Income Improvement Project" in Myanmar as a staff member of the Japan International Cooperation Agency (JICA). The data for his paper comes from a past project that increases irrigation in rural Myanmar. These projects are implemented by the government of Myanmar and financed by JICA. As a baseline survey of the project, JICA and Ministry of Agriculture, Livestocks and Irrigation (MOALI) of the government of Myanmar conducted household survey in the project 
site
 in 2016. 
As the data and research in Myanmar is still scares, 
Hiroaki
 hopes that this research helps understanding the rural agrarian society in Myanmar. All IDE Students write a term paper that is equivalent to a thesis in one or more of their core courses. We pull together all resources of IDE to support the students in writing these papers. In the past, students reported that it is these papers that they enjoyed the most and that provided them with the most preparation to be a practicing economists.
See below a promotional video of the project Hiroaki worked on.