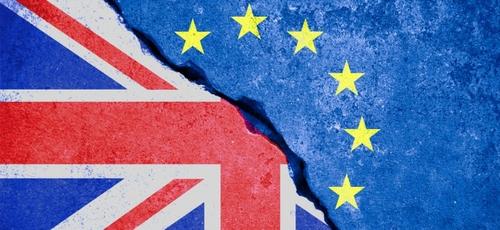 Many IDE students are either British or have studied at British universities so a potential brexit will have an impact on many students and alumni on a very personal level.  Two recent alumni Tej Parikh (IDE '15) and Patrick Greenfield (IDE '17), who decided to work in policy and journalism, work on brexit on a daily basis. 
Tej is Chief Economist of the Institute of Directors. The IoD is a business organisation for company directors, senior business leaders and entrepreneurs. It is the UK's longest running organisation for professional leaders, having been founded in 1903. In this position Tej is regularly interviewed by the BBC and CNN. You can view the most recent interview here, where Tej talks about the challenges of Brexit for small to medium sized enterprises. : https://www.bbc.co.uk/iplayer/episode/m00087tj/business-briefing-03092019
Patrick is a reporter for the UK newspaper "the Guardian", where Patrick writes about a variety of topics from homelessness and rough sleeping in the UK, children in care, predatory security firms, the anti-vaccine movement, knife crime, trophy hunting to punitive antisocial behaviour laws and moped gangs. Recently Patrick is taking over the prestigeous Live News Blog from Andrew Sparrow, when he is not available. View his most recent Live Brexit and UK Politics Coverage with Andew Sparrow here: https://www.theguardian.com/politics/live/2019/sep/10/anger-abounds-after-parliament-suspended-in-night-of-high-drama-politics-live
Tej previously worked for the Bank of England and Patrick used to work for the CNN after graduation.