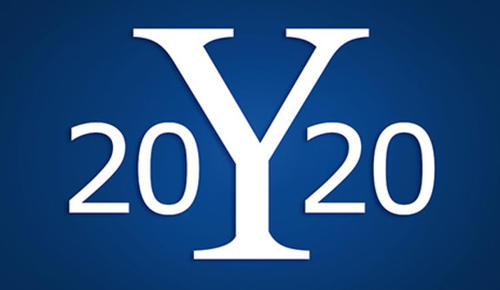 Today marks the first day for the new incoming IDE class of 2020. To help them with career advice, course selection, guidance of what it is like to live abroad and many other helpful tips for IDE, 7 alumni came for the day from Washington DC, New York, Boston, New Haven and one dialed in remotely from Switzerland. The IDE alumni is what makes IDE truly unique - students have access to decades of alumni who are now at varying stages of their careers in academia, international institutions, policy and private sector.  
I am so happy that I found an alumni who did exactly what I want to do and that I could chat to her very informally. She suggested a few classes to me that will be very useful.

Incoming Student
Each year, director Michael Boozer invites recent alumni back to campus for the IDE orientation meeting so that students can get advice that is tailored to their specific needs. As IDE students build such strong ties to the program and their friends they want to give back to the program. As most alumni are willing to take a day of holiday to come to New Haven, we can represent a large range of careers.  
This is also rewarding for the alumni. One alumnus said:
I know how much it helped me, having close access to alumni when I did the program and when I was looking for a job. I want the next generation of students to have the same benefits.

Alumni
The new IDE class of 2020 is thirty people strong and represents ten countries. IDE students and alumni are in close contact throughout their time at Yale and afterwards in a close alumni network.