Event Description

The Yale Economic Growth Center and IDE Masters Program hosted a multi-day forum for students, affiliates, and alumni of IDE and Yale Economics to celebrate the accomplishments of 65 years of IDE and 60 years of EGC at Yale and economics more broadly. These virtual events took place on Zoom between April 7 - 9, 2021.
Thank you to our students, alumni, and recently admitted students for joining us for these events celebrating some of IDE's success over its 65 year history! 
Event Schedule
Wednesday, April 7th, 2021
Keynote: Fintech Now and in the Future: the Role of Central Banks
A Conversation with Dr. Patrick Njoroge, Governor of the Central Bank of Kenya (Yale Economics '93) and Professor Tavneet Suri (Yale Economics '06 and IDE '01)
The fast escalation of mobile money in Kenya in the early 2000s provided new opportunities for economic growth and gave digital financial services to many people with little access to brick-and-mortar banks. Today in Kenya 96 percent of households have a mobile money account, and other African countries show high and growing usage. But has the mobile money revolution lived up to its full potential in spurring the economy, especially for the poor? What policies have led to greater digital financial inclusion, and what actions can be taken to better serve citizens? 
Kenya Central Bank Governor Patrick Njoroge and MIT Professor of Applied Economics Tavneet Suri have worked at the intersection of financial inclusion and technology in Kenya for many years. Their paths have crossed at various points and they have both drawn on their economics training at Yale throughout their careers. In this interactive conversation, they discuss the Kenyan case and the future role of Central Banks as technologies that build on the rails of mobile money get more widely adopted.
Watch the Event
Cities in the Developing World
A conversation with Nick Tsivanidis, Assistant Professor, Haas School of Business and Department of Economics at UC Berkeley (IDE '10)
Nick Tsivanidis is Assistant Professor of Economics and Business at UC Berkeley. He is also Director of the Cities Research Program at the International Growth Centre. His research uses new sources of data to understand the process of urbanization in emerging economies. His recent research includes: examining the impact of Bus Rapid Transit on productivity and inequality in Bogotá, using satellite imagery and AI to understand the dynamics of slums in Mumbai, and understanding the impact of the refugee influx on Amman. He received a BSc from Warwick University in 2009, MA from Yale University in 2010 and PhD from University of Chicago in 2018.
Thursday, April 8th, 2021
Research and Policy Practice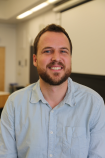 A conversation with Jonas Hjort (IDE'06).
Jonas Hjort teaches Managerial Economics and a Global Immersion course on East Africa at Columbia Business School. His research focuses on firms, organizations and workers in developing countries
Sustainable Development: Microeconomic Evidence from Firms
A conversation with Namrata Kala (IDE '07). 
Susanna Berkouwer

A conversation with Susanna Berkouwer (IDE '13)
Susanna Berkouwer is an Assistant Professor of Business Economics & Public Policy at the Wharton School of the University of Pennsylvania whose research focuses on environmental economics and development economics. Current research projects include energy efficiency adoption, the economic impacts of power outages, the political economy of infrastructure construction, insurance against extreme weather, and carbon taxes under credit market failures. Susanna teaches Microeconomics for Managers in the Wharton MBA program, and is affiliated with Wharton's Business, Climate, and Environment Lab, Analytics at Wharton, and the Penn Development Research Initiative.   Susanna holds a PhD from UC Berkeley, an MA from Yale University, and a BSc from the University College London. They previously worked as a Research Fellow at Harvard University.
Friday, April 9th, 2021
The Economy of Brazil (1980 to Present): Problems and Possibilities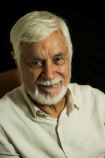 A conversation with Edmar Bacha (IDE '65 and Yale Economics PhD '68) and Ana Cecilia Fieler
When Brazil emerged from military rule in the 1980s, the resource-rich country was poised for strong and steady growth. By 2019 it had the largest economy in Latin America and the 9th largest in the word. The intervening years, however, saw periods of rampant inflation, high unemployment, and scandal – and today Brazil has one of the highest rates of income inequality in the world. What has gone right and wrong in Brazil, and how can this diverse country emerge from the Covid-19 economic crisis on a path to greater prosperity for all of its citizens?
Edmar Bacha attended Yale's International Development and Economics (IDE) Masters program in the 1960s and went on to gain a PhD from Yale Economics. In the 1990s, Bacha was part of a group of economists who came up with a plan based on a virtual currency, Units of Real Value (URV), that succeeded in slowing Brazil's rampant inflation and helped turn the economy around. Now he returns to Yale (virtually) to give a presentation, "What's gone wrong with Brazil's economy?" and discuss research with Ana Cecilia Fieler, Visiting Assistant Professor of Economics.